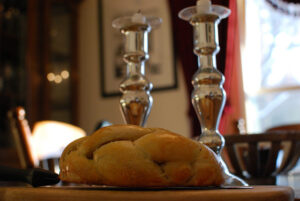 It was a late Friday afternoon – close to the start of Shabbat. After it starts – for about 25 hours – I don't use a phone or engage electricity.
Earlier that day, I made an Amazon purchase. I put it on the wrong debit card.
If Amazon debits the card I get an overdraft fee. I had to make a deposit and quick to avoid the fee. One Small Concern. I had no check to deposit.
What now?
Relegate myself to another $35 overdraft fee? No way. I'm not giving up so easily.
I ask a parent for a check. Sorry, they brought no checks. I asked other family members – no check. Time is ticking. Shabbat is approaching.
How about checking the mailbox.
Wow. I find a check sent in the other other day.
Now to deposit the check – that's no problem I just borrow a phone with the bank app. I borrow phone. Sorry the camera is working intermittently and now it decides not to work. Last resort – reload the bank app that i uninstalled on my own phone. But there is no space. Which app should I choose to lose?
Whatsapp takes a lot of space. How about I get rid of it. I do it. I load the bank app and deposit the check.
The way you want to go – G-d will help you.
We just have to choose the right path and be persistent. G-D WILL HELP.