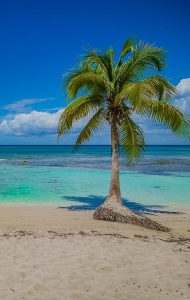 It is a beautiful day. You are on the beach at sunrise. Alone. The cool breeze wafts by your face.
The perfect day.
You remember the good times as a youth. You glance back. And feel thankful you are alive.
Whose doing? G-d.
He created the sun. The earth. You. The sand. The sky. Air.
What G-d Really Does for You
Nice children – G-d.
A decent job – G-d.
Nice friends – G-d.
A nice home – G-d
Everything good that you have -G-d.
Breaking potential
I know a person. A nice person. A good person deep down. He has two points that broke his potential in life
1. Seeking pity and
2. Blaming others.
He could have been an aeronautical engineer. But his self pity kept him blaming others instead of going forward.
Don't Criticize, Condemn or Complain
Each one of us – may have this aspect of blaming others in some small way.
When we blame – we feel less culpable – but on the other hand we lose our potential.
Instead of improving our situation, we sulk, blame and do nothing about improving our lot.
Some blame g-d. Some blame others. Some blame both. Some blame Jews. Some blame parents.
G-d gives Challenges to help us Improve
G-d puts us in a situation to help us overcome challenges.
To help us become the best we can be.
Some blame G-d for the holocaust and divorce themselves from the responsibility of following Torah. Others blame him for childhood difficulties.
What about looking at all the good Hash-m / G-d gives on a constant basis?
A blamer should ask – am i blaming because it is really the other's fault and there is nothing i can do about it or is it just a convenient excuse to shirk my responsibility to excel.
The mediocrity of blaming
Many blame the Jews. What comes out of it?
Mediocrity, hatred and waste of time. But the propagators of the hate gain by keeping the haters occupied while they run away with the cash or shift the blame of problems they are responsible for on someone else. They found a scape goat and people to follow their propaganda.
The haters and the hate propagators don't achieve. They played a trick on themselves. The hatred caused them to destroy rather to build. The first one that they destroyed was themselves.
One Problem of Lashon HaRa / Derogatory Speech
Don't fall for it when a friend tells you a negative story of a fellow Jew.
You become a hater. You lose your potential. Perhaps you could have done a good business deal with that person. Perhaps you could have learned from him.
This is the trick of the Yetzer Hara / the Evil Inclination. Get a person to speak lashon hara / derogatory speech and three people fall. The person who says it. The person who heard it and the person the derogatory information is about.
Have pity on your potential and purpose in life.
Build. Don't blame.