bs"d
Statistics & Experience Show Jewish Continuity is Directly Dependent upon Jewish Education. Through your generosity people of all backgrounds will be given an opportunity to be educated in Judaism
We Reach Out to Jewish People of All Backgrounds to Rekindle their Relationship with Judaism.
General Donation
Please Press Here to Donate to Support Jewish Education – You Specify the Amount
Give Securely with Paypal – Press Button Above
It is Our Duty to Support Jewish Continuity.

ALL DONATIONS ARE 100% SECURE USING PAYPAL SERVER
Every Jewish Child & Adult deserves a Jewish Education! –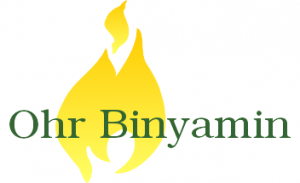 Jerusalem Life and Ohr Binyamin have been providing Jewish Education for over 13 Years. Ohr Binyamin is a 501(c)3 non-profit, tax-exempt corporation . All donations are tax deductible. Your Donation will Support Jewish Continuity.
Go fund me campaign


Giving to Ohr Binyamin Promotes Jewish Identity & Continuity among Our People.
Every Jew is very close to Torah and Mitzvot. The only thing they need is a helping hand. Ohr Binyamin is a Helping Hand.
We lose 100 Jews to assimilation every day. What are we doing to teach them the beauty of Judaism?
Ohr Binyamin extends our hand by distributing thousands of FREE Judaica & Jewish materials monthly. We reach out to successful businessmen and starving artists, to young children and elderly Holocaust survivors, to college students and army officers, retired policemen … the list continues. We help to put Torah organizations on their feet for them to reach out to the greater Jewish community. We teach & guide  Jews in Torah.
"For many years I felt like an empty shell of a person until you gave me these Jewish materials. Now I feel life again."
– Elderly Woman from Forest Hills, a Holocaust Survivor
Many search for a meaningful existence. We provide them with an avenue to find satisfaction through the light of Torah.
Please join in this great Mitzvah of rekindling our brother's connection with Judaism. We can reach many more people with your generous donation.
Please share in this great Mitzvah by your financial sponsorship of $36 for 2 Shabbat Care Packages or $100 for the distribution of 100 Berakha Cards or any amount you choose and by distributing our free Judaica to people you know. If we don't help our brothers, who will? May you & your family be blessed with happiness, good health, abundance, long life and all the best.
Sincerely,
Matatia Chetrit, President
P.S. If you need anymore free distribution materials please contact us or order from Store / Freebies Section. See Quotes section regarding our distribution efforts. You can donate Securely over the phone, by mail, or via web.