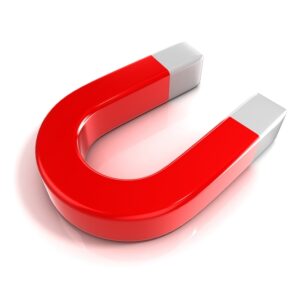 Aside from magnets and electrons – I don't think opposites attract.
I don't mean that a person will not be attracted to someone totally different. I mean that usually it won't make for a productive relationship.
Common Sense Rules
Some Common Sense Rules for Dating from Torah are compiled Below:
Common Goals
Common goals is a must. A common mentality also helps.
Three Levels of Interaction
"The River, the Kettle and the Bird" – a Book – talks about three levels of relationships. One is like a river – a conduit of commerce between two towns – a commerce kind of relationship – I'll buy potatoes from you & You buy tomatoes from me. Each one is working for their own selfish interests.
The second is the kettle – a conduit of cooking. Marriage is used as a conduit to help one or the other progress – be it in a career, a business or an education.
The bird – is a single entity. The couple acts as one. They have similar goals and their goal include souring higher – through the spirituality and growth offered in the Torah.
2. Clarifying Goals & Intermarriage
To have a successful marriage it is important for a person to have their goals in life clear.
There are General goals and particular goals.
G-d gave the Jews the Torah in front of millions of witnesses for the Jews to have guidance on how to serve as a light to the nations. We are to build the spiritual world by bringing people closer to having a relationship with G-d. To do this we also are to be connected with G-d through doing His Mitzvot / commandments.
Gentiles also have a very respectful and important role in the world – which is to build the physical world.
Jews & Gentiles have different goals in the world. A sincere gentile that wants to take upon themselves the obligations and goals of Judaism can choose to convert to Judaism with a competent orthodox rabbi.
Intermarriage between Jews and Non-Jews is prohibited by Torah law.
Also it ends up mostly in Divorce. Apparently the reason why has to do with the different goals – expressed, unexpressed, conscious or unconscious goals – that each partner has. In an intermarriage the goals of partners clash from the beginning.
The point being is commonality is more important than diversity in a couple.
So when dating – it is best for a Jewish person to marry a Jewish person of similar values.
One of the goals of a Jewish couple should be that they bring up their children in an environment conducive to Torah observance.
A Gentile couple should have a goal that they bring up their children according to the 7 Noahide laws from the Torah.
Looking for the right marriage partner – here are some tips from a Torah perspective.
3. The Goal of Dating
The goal of dating is not to have a good time. The goal is to find a marriage partner that will help you reach your potential and purpose in life. Although one should have an enjoyable time on dates – the focus should be is this the person that will help me achieve my goals in life and goals for my future family. Does this person have the proper character traits and hashkafa / personal philosophy that I want them raising my future children. Do they have common values.
4. Celibacy
Celibacy before marriage is of utmost importance. A person who is physical before marriage throws objectivity – in finding a compatible mate with similar goals out the window.
5. The search for the right one in the place where people of good values are found

First is to find someone with similar values. Look in the place that you would think people would have good values – in the Beit HaKnesset / Synagogue, Beit Hamidrash / House of Torah Study,etc. Call orthodox rabbis in your community to find if they might know someone for you. Perhaps the rabbis can direct you to a shadchan / a matchmaker. Ask pointed questions before meeting the person. Is the person a giver or a taker. Does he or She do pronounced kindness. Are they respectful.
I suggest to people searching to get married to reinforce themselves in Torah and Mitzvot. Why? If a person is going to bars every night – he or she will meet a person going to bars every night. I don't know if that is the best sort of person to bring children up in Torah Judaism.
If a person observes the Shabbat, Hash-m will help him find a mate that is also Shomer Shabbat / Shabbat observant. Shabbat observance is so important today – in the world where technology is big brother or an addiction. Shabbat compels us to put away our gadgets and to focus on people not on phones or computers or TV.
6. Do your Research Before the Date
First – before the date – find out as much as you can about the person. Is he or she a kind person. How do you know? Call his or her friends. ask for a Shidduch / Dating resume & call their references. nowadays this is common practice. A person should do their due diligence. If for hiring an employee they would do the research, even more so should they do research for a mate with whom they may be spending the rest of their life.
7. Be Yourself – Don't Try to Impress
A person on a date – many times the man – wants to impress the partner. The effort to impress might just backfire. A woman wants a man that she can respect. A man that is responsible. A man that has his head on his shoulders. Doing things irresponsible or immature may cause a damper in the respect for him or her.
8. Know the Goals of The First Dates
The Goal of the first two dates is – 1) to determine if you have common conversation together and 2) Whether you respect each other. For the woman that is of utmost importance. For the man – the attractiveness of the woman plays a greater role.
The rabbis recommend that a couple go out at least twice because on first dates people may react ways out of being nervous rather than being themselves.
The Third Date
If one feels comfortable about the two or three points of the first dates then on the third – one should reveal somewhat of a personal secret (not too personal) and see how the other reacts and how you feel about his or her reaction.
9. Are They Marriage Minded –
Some already in a Relationship end up getting older without anything to show except some good times without much building of the relationship.  The reason – because one of the mates has no intention of marriage. Some have cold feet and stall. Others aren't in for building – they are in it for "Fish Love." Fish Love is illustrated by a person who tells you they "Love Fish". Yet when you give them a fish – they cut it up, cook it andeat it. They don't love the fish – they love the pleasure they get from the Fish. Don't be the other's fish. You end up wasting time and lose opportunities of a productive, true love relationship. If a person who is a good person is pushing marriage off – clarify what are their marital intentions and give them a deadline.
Preventing Divorce

Divorce is prevented by having solid foundations of values  and good character traits. When one's foundations, philosophy and character traits are solidly grounded in Torah values – it makes for a more stable relationship.
Meaningful Relationship
A couple is to grow together. When Torah is the foundation – they have common goals and share a proper pathway for growth. They share common values and – in the end it will ultimately help them to better reach their potential and purpose in life.